We are your safety partner.
Safety is a team effort.  Every person in the company is responsible for safety and each employee's roll and efforts in personnel safety will vary.  But the ultimate goal is to incorporate safety as an operating business philosophy permeating throughout the entire organization.  Sounds daunting?  Time consuming?
Not really.  There are several fairly simple steps any company, regardless of size, can implement that are supportive of safety programs.  Keeping employee's safe at work takes much less time than handling accident claims and costs much less too.  We can help.
Talking with you we will learn your objectives and concerns. We can help identify areas of improvement. We offer suggestions to fashion a safety program suited to your methods of operation and personnel.
Let us partner with you to make your business successful and safe.
MEET GREG
Greg Gerganoff, CSP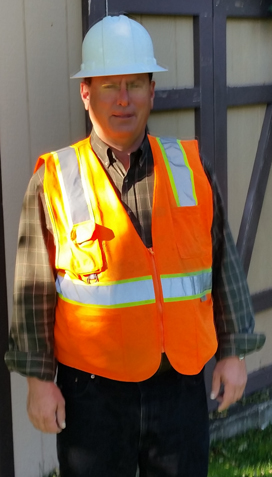 Greg Gerganoff started his professional career practicing law in Colorado with the idea in mind of helping people and business navigate the legal realm surrounding us all. While he enjoyed the intellectual challenges in law, overtime he started entertaining other means of being of service that would benefit from his legal training and experience.
A turn of events introduced him to the world of the safety profession. He quickly discovered the rewards of helping workers, field hands and miners,  go home safe at the end of each day and helping business from experiencing work place injuries, damage to equipment, regulatory enforcement (OSHA or MSHA) and injury to business reputation.
Greg used his analytical skills helping identify problems and solutions for avoiding work place injuries. In his second year in the profession he pinpointed a problem, deduced the potential cause and made a recommendation.   That recommendation resulted in a significant reduction in incidents.   From that point, he was hooked on helping business avoid work place injuries and losses, save money and keep employees safe.  He has worked to avoid work place injuries in construction, oil & gas, mining and manufacturing.
Greg also saw firsthand the benefits of his legal background when dealing with government regulators by avoiding an enforcement actions.  Such encounters showed him that while regulators mean well they too must follow the law, and his legal experience and training played an invaluable role in protecting business from erroneous field enforcement.
Whether avoiding insurance premium increases due to incidents, injury to employees, government enforcement action by OSHA or MSHA, damage to equipment or poor safety history precluding bid eligibility to bid future work, Greg is here to help.
Training
If you don't see a course you're interested in, please email us or call us at 303-330-4616.
Hydrogen Sulfide

Powered Truck Safety Training

OSHA 10 & 30 Hour General Industry Trainer

PEC Safeland Basic and Core Trainer
Excavation/trenching

Confined space

LOTO

PEC Basic 10

Hazard Communication

PPE
Machine Guarding

Incident Investigation

Electrical Safety

Blood borne Pathogens

Ladder Safety

Man lift/Ariel lift